Pre-Puja Walks For A Photo-Enthusiast In Kolkata
If you have seen the Hindi movie 'Kahani', you might remember the frenzy, the excitement Kolkata undergoes before Durga Puja every year. Like the protagonist of the movie, if you are visiting Kolkata for the first time and that is before Durga Puja, then taking a walk around the city is must for you, to soak yourself into the pre-puja madness. Whether you are staying in one of Kolkata cheap hotels like Vidya Balan in 'Kahani' or in one of the star hotels in Kolkata- it doesn't matter. Just come out of your shell, take your camera with you, and go for exploring the streets of Kolkata, observing the pre-puja rush, and clicking them!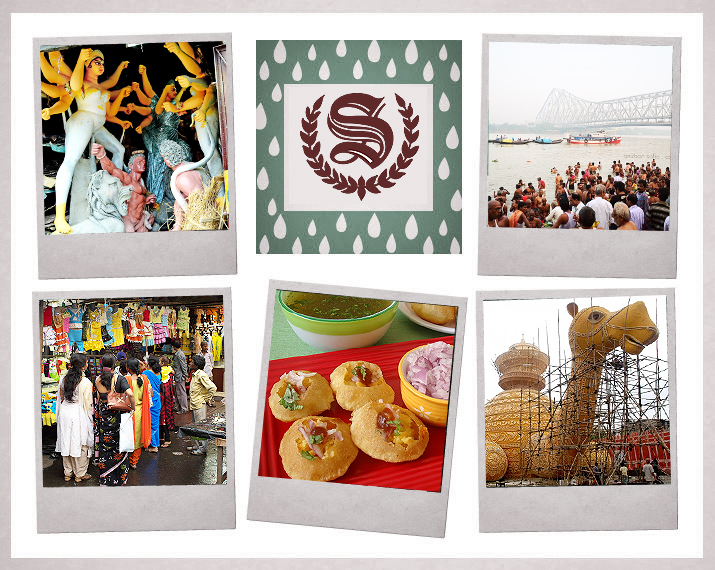 Three pre-puja destinations in Kolkata that are photographic delights

Kumartuli
Kumartuli is the hub where Durga idols are made. Situated in North Kolkata, there are some organizations who conduct guided tours around Kumartuli.
You can join them or go by yourself. Take a taxi/metro towards Kumartuli. The nearest metro station is Sovabazaar.
To observe the artisans or potters making the clay idols painstakingly- is a vision to behold for an onlooker.
Street markets
Whether Garihaat or New Market, pre-puja shopping rushes is maddening in the street markets of Kolkata in these days.
If you like, then go on a clicking mode or else; buy an item or two after a good, solid bargaining.
Kolkata ghats on Mahalaya
Mahalaya marks the official beginning of Durapuja. And on this day, visiting various Ghats of Kolkata to observe the ritual of pitri-tarpan at the onset of Dawn- can give some unforgettable memories for you, to capture in photos.