The Samilton - A premium 3-Star hotel destination in Kolkata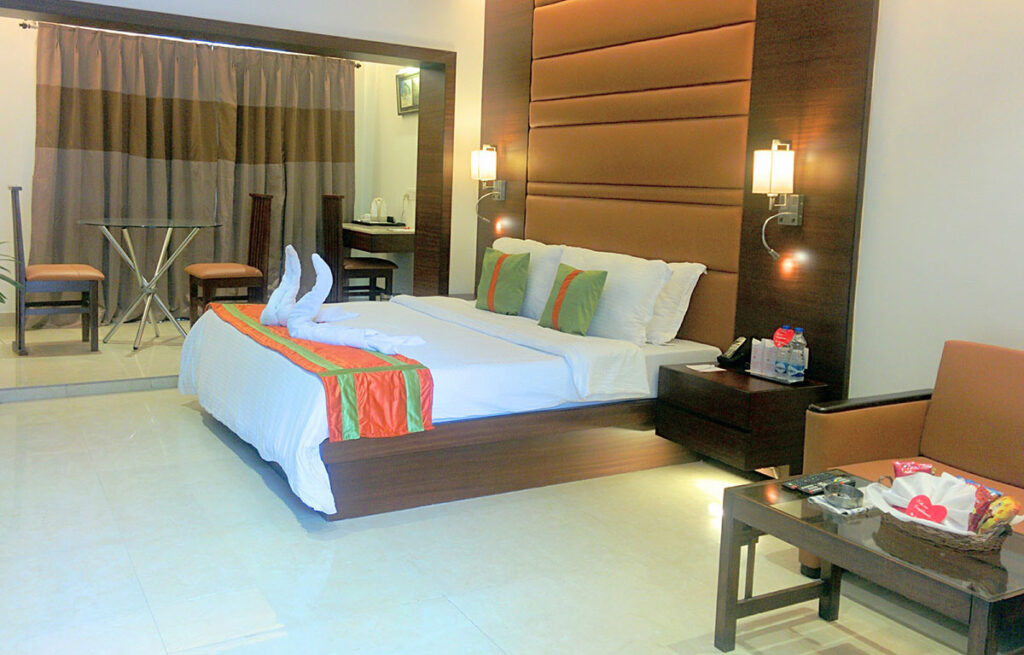 The Samilton Hotel is one of Kolkata's best located hotels. As a landmark 3-Star luxury hotel in Kolkata, we offer our guests a wide array of comforts and services. Located near most of Kolkata's major landmarks, offices, shopping, and popular restaurants. The Samilton is a top choice hotel for most corporate and leisure travellers.
Our property offers 34 rooms with modern amenities and a wide choice of restaurants and dining options. Rooms come with elegant earth colour tones and warm lighting and each well-appointed unit has a mini-bar. Our complimentary offerings provide you with added comfort and relaxation during your stay. Start your morning by ordering some complimentary bed tea. Enjoy the free snacks in your room, use our free Wi-Fi, borrow a complimentary DVD from our front desk and enjoy a movie in your room, have your shoes polished and clothes ironed for free. Most of all, enjoy easy access to all that Kolkata has to offer.
The Samilton Hotel maintains a group of efficient, multi-lingual and well-trained employees at different levels to serve customers at any time and cater to their needs.
Our great range of Restaurants
STAY ENTERTAINED
If you love music, grooving on the dance floor, mingling with a young and hip crowd and an exotic range of cocktails at the bar – check out The Basement. If you crave the best Thai and Chinese food in the city – check out Pepper Chino. Need to curb your sweet tooth craving – try Mamma Mia. Just feel like hanging out – come to London Street Café. All this without stepping out of the hotel!