Shopping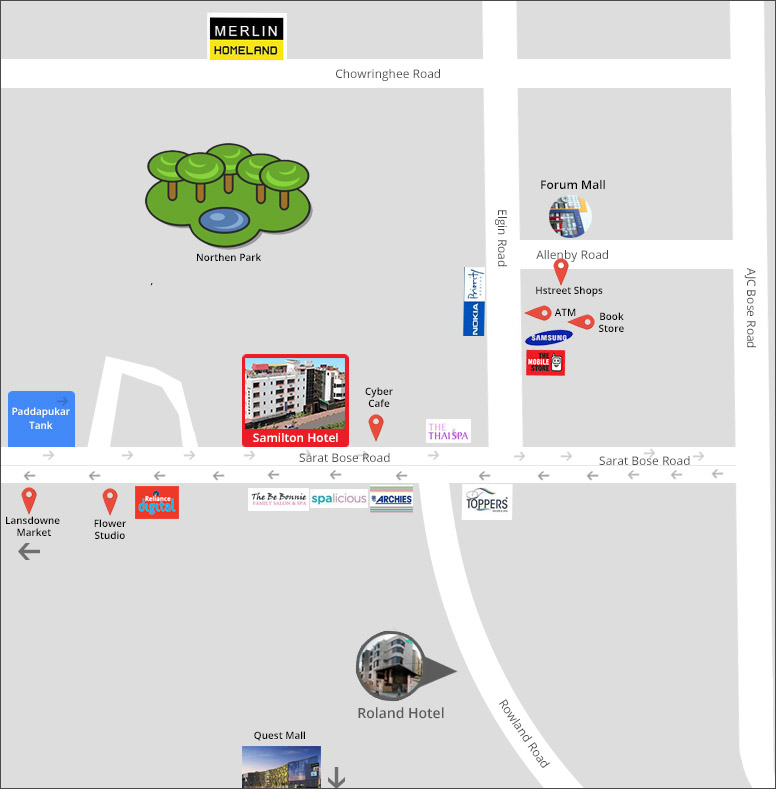 Forum shopping mall
Must Visit Place
Forum Mall is a shopping mall in the Bhowanipore area of Kolkata, India. It was initially conceived as an office tower; 80% of the foundation was complete before it was converted into a mall.
Address: Near Lee Road, OC Ganguly Sarani, Sreepally, Bhowanipore, Kolkata, West Bengal 700020
Quest Mall
Must Visit Place
QUEST (previously known as Spencers Galleria) is a shopping mall in Kolkata, India. Located in Park Circus, this mall was inaugurated on 30 September 2013. With a shopping area of 730,000 sq ft (68,000 m2) and parking for 1,300 vehicles, Quest Mall is the second largest shopping mall in Kolkata. It is also the first luxury mall of Kolkata and also the whole of East India and the largest of its kind in India.
Address: Syed Amir Ali Ave, Park Circus, Beck Bagan, Ballygunge, Kolkata, West Bengal 700017
Merlin Homeland
Must Visit Place
Address: 18B, Ashutosh Mukherjee Road, Bhawanipur, Kolkata, West Bengal 700020
Phone: 033 3042 0055