Three Picnic Destinations That Are Easily Reachable If You Stay In Any of the Hotels in Kolkata
If you are visiting Kolkata for the first time in your life, then make sure to have extra 1-2 days at your hand. There are beautiful picnic spots around Kolkata that are easy-drives from the heart of the city and great retreats from the maddening hustle-and-bustle that accompany one, while staying in a metro.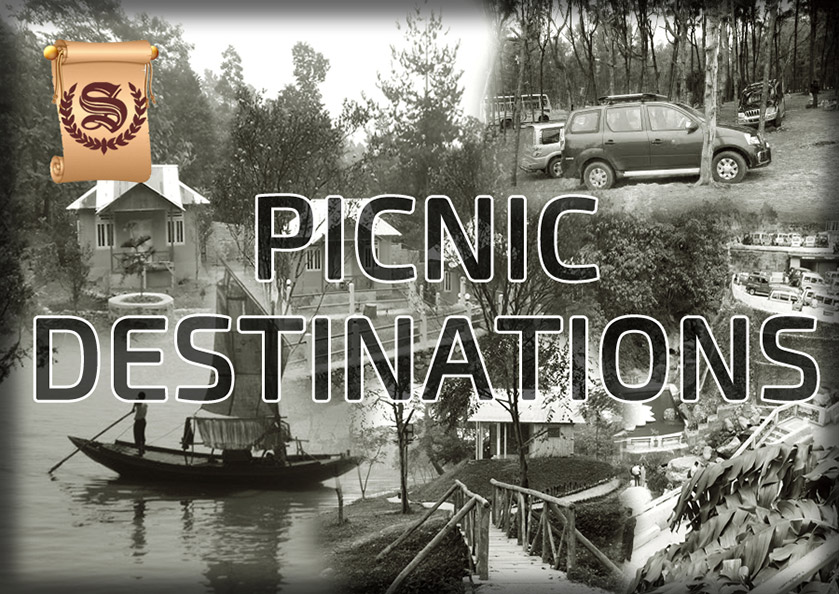 If you are staying with any of the nice 3-star hotels in Kolkata, then in all probability your hotel authority has a help desk to plan your travel itinerary, book your car or arranging for your food packets. Now it's only up to you on which travelling spot to select for, as there are so many.
Below is the list of three such picnic destinations that are great places to unwind your soul and spending some quality time with your family.
Gadiara
A quaint, little city in Howrah District of West Bengal- Gadiara is famous for it's serene nature, ruins of a heritage fort – made during the British era and the beautiful meeting point of rivers Hooghly and Roopnarayan.80 KM from Kolkata, you can also get to Gadiara by train or by bus. From Howrah station, you will get many local trains towards Bagnan, Howrah. From there, you will get both buses and autos towards Gadiara.The meeting point of two rivers is the main attraction of the place. You may take a boat ride in the river and have your lunch inside the boat – it will make an unforgettable experience.You can also visit Geonkhali Water Treatment Plant by taking a ferry from there.All in all, Gadiara with its surroundings will surely remind you the uncomplicated way of life in a village.
Garchumuk
Another popular tourist spot of Howrah district- Garchumuk is favorite destination for travellers who- want to spend a holiday in utter peace and close to nature.From Howrah station, you need to take local train to Uluberia-another city in Howrah, in order to reach Garchumuk. From Uluberia, you will get many modes of transportation towards Garchumuk.You can also land at this place by car. In that case, you need to take National highway 6.Like Uluberia, Garchumuk is also situated at the confluence of two rivers- one is Damodar and another is Hooghly (the distributary channel of Ganges). But the biggest attraction of the place is the beautiful and extensive Barrage with 58 locks. So the name of Barrage has become 58 No. Gate or Atanna Ghat.Apart from that, there is a deer park in Garchumuk, which is well maintained and is very famous among kids. Other than that, there is provision for boat-rides for tourists on the river Ganges.But above, it's the beauty of unadulterated nature of Garchumuk- that will take your breath away.
Taki
A quaint, little retreat from Kolkata, Taki is situated in the North 24 Pgs and close to the border of Bangladesh.You can reach to the place either by bus- from Esplanade Kolkata, or by train- from Sealdah station. From Taki road station, you need to take river ferry towards Taki.In Taki, the main attraction is Icchamati River. A make-believe line in the middle of Icchamati River separates West Bengal from Bangladesh. You should visit the river during Dashami – the last day of Durgapuja. Then from the both sides of the river, immersion of idols take place, when boats from the two countries come very close to each other, wiping out the man-made boundary.Apart from Icchamoti, Taki is famous for Macchranga dweep- a small island famous for inhabiting a large number of kingfishers.
Abovethree places are ideal for weekend travel destinations or for one-day trip. Make sure that you don't miss them during your next visit to Kolkata.